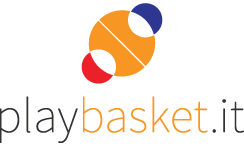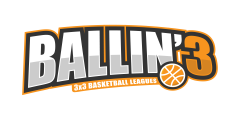 Ballin'3 SummerSeason 2019
dal 3 giugno 2019 al 28 giugno 2019
@Luogo Arcivescovile, Trento
+ sito internet
+ facebook
Ballin'3 SummerSeason 2019
–
Si apre la stagione... sognando Gran Canaria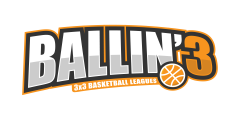 E' ufficialmente iniziata. La Summer Season è finalmente giunta alla sua prima giornata di gare, 15 Team provenienti da tutta la regione si sono sfidati nella Week 1 della Regular Season per rodare i primi minuti insieme e per cercare subito l'affiatamento tra i singoli al fine di arrivare pronti al 28 Giugno per le Ballin'Finals dove, per l'appunto, i 1° classificati vinceranno un soggiorno a Gran Canaria.
La WEEK 1 è stata la "Forst Night" – powered by Forst, con il prestigioso brand alto-atesino che ha dissetato la serata di oltre 80 ballers presenti e premiato insieme a Peak Sport l'MVP of the Night, Tommaso Sosi del team Swaggy Team con una cassa intera di FelsenKeller.
L'incertezza meteorologica ha "costretto" il nostro staff ad una prima giornata INDOOR nella spettacolare cornice del PalaTrentoNord di Gardolo, dove per l'occasione sono stati allestiti 3 campi da gioco.
-> Ecco quindi la prima analisi ai raggi X di ogni squadra dopo la prima delle 3 giornate di Regular Season:
Dreaming Gran Canaria (5-0): decisamente la squadra più attrezzata della lega. Nella Week 1 si sono presentati in 3, dalla prossima settimana ci sarà in più un altro giocatore di qualità che rende questa squadra una potenziale "ammazza-torneo".
Scischeic (4-1): il gioco fisico ed intenso del gruppo di Pergine ha avuto la meglio in questa prima tranche di gare. Difesa molto dura e penetrazioni forti sono stati i segreti principali del successo del gruppo già collaudato nel 5vs5 durante l'anno.
ScOrlando MaGic (4-1): un team giovane, che giocava "in casa" visti i tanti allenamenti fatti nelle palestre di Gardolo. L'età media (23-24 anni) è quella del mix perfetto tra esperienza e freschezza. Per ora, Scorlando sembra aver trovato i meccanismi giusti.
Swaggy Team (3-1): forse il team che raccoglie più talento nel 3×3. Due candidati all'MVP per la Spring Season + altri giocatori molto forti = certezza che da qua in poi si potrà solo fare meglio!
Swaggy Pigs (3-1): l'anno scorso parte di questo gruppo arrivava ad una partita dalla vittoria del 1°Posto. Oggi, a 24 ore dalla fine della prima giornata, possiamo tranquillamente dire che, malgrado qualche defezione, il team è pronto per sorprendere ancora una volta!
San Rocco Hunterz (3-2): San Rocco rivoluziona e vince. Grande variabilità di conclusioni offensive e un po' di fortuna nei momenti cruciali. Questo team è una piacevolissima sorpresa.
Stihl D.R.E. (3-2): gruppo esperto e si vede. Giocano molto bene insieme, le azioni singole scarseggiano per dare spazio ad un gioco più preciso e collaudato dagli anni di campetto nell'alta val di Non.
I Freschi (2-2): in assenza di alcune pedine importanti, il team trentino non sfigura e conquista un record importante al fine dei piazzamenti per i gironi meritocratici. Sicuramente con qualche cambio in più la squadra riuscirà a performare ancora meglio.
Le Frittate (2-3): un gruppo con tanta voglia di giocare e di segnare, zoccolo duro del Paganella neo-promosso in Serie D nei campionati FIP. Qualche partita in più riuscirà a dare sicuramente una visione più chiara su quale potrà essere il cammino dei ragazzi di Trento.
Pincopallino (2-2) : il potenziale di questo team è altissimo. La poca esperienza nella disciplina e nel gioco in generale (confrontata con ragazzi di 5-10 anni più grandi) li penalizza ancora ma ci sono davanti tante giornate per poter migliorare come collettivo.
Official Stuccos (2-3): altro gruppo di ragazzi giovani, che tanto bene ha fatto durante l'anno nei campionati Under ma che forse, in un contesto diverso, ancora non basta per primeggiare.
Mysha e Orso (1-4): solo i colpi di alcuni giocatori e un gioco più organizzato potrà risolvere la situazione intricata del team lavisano. In questa Summer Season il livello è alto e la concentrazione su ogni possesso deve necessariamente essere al 100%.
AS Giavvinto (1-4): un team in costante debito d'ossigeno viste le 2 assenze importanti per il turnover dei singoli. 10 Minuti sono tantissimi e per giocare al 100% la condizione fisica è importante tanto quanto un ampia "panchina".
Pallatron Warriors (0-4): alla ricerca di un gioco concreto, il team trentino ha bisogno di ragionare a mente fredda e mischiare un po' le carte in quanto a scelte offensive. Nella Week 2 l'obiettivo sarà strappare la prima W.
CLP (0-5): un gruppo di tutto cuore che lotta con i propri limiti su ogni pallone. Ad un passo dalla vittoria in un paio di occasioni, l'esperto gruppo di Trento cercherà sicuramente di concretizzare meglio nei minuti finali e di rifarsi dopo una prima giornata "opaca".
Prossima giornata: Mercoledì 12 Giugno (2° Giornata Regular Season)
ARBITRI DI GIORNATA: M. Pedrotti/R. Guarino/D. Guadalupi
6 giugno [19:52]
di ballin3leagues
Tu sei qui:
Si apre la stagione... sognando Gran Canaria