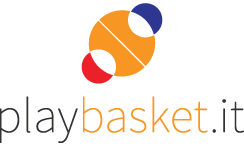 Tu sei qui:
Buone indicazioni dalle prime uscite
Buone indicazioni dalle prime uscite
12 settembre [10:43]

La situazione in casa The Team: – Mercato chiuso – Roster definito – HC soddisfatto
PC: «Abbiamo cercato di apportare degli innesti chirurgici nei ruoli rimasti scoperti. #Magnanini e il nostro regista, il metronomo che dovra mettere in moto tutta la squadra evitando che finisca fuori giri».
«Con l'arrivo di Machillanda e Fusti abbiamo aumentato il tonnellaggio nello spot di ala in modo da non essere troppo esposti a rimbalzo, mentre #Pratesi, oltre a darci una mano sotto i tabelloni, e un giocatore in grado di mettere la palla a terra, che ci permettera di prendere dei vantaggi».
«Nel reparto guardie ho fiducia nei tre ragazzi confermati e mi auguro possano darci qualcosa in piu. Abbiamo tutte le carte in regola per divertirci».
THE TEAM – SACILE BASKET 80-61
Partita fisica. Maschia. Per dirla con un gergo aduso alle cronache d'un tempo.
The Team conserva il pallino del gioco (progressivi: 26-14, 47-35, 64-48), aggiudicandosi il primo test interno della stagione.
PLAYBASKET CARRÈ – THE TEAM 66-60
The Team alterna luci e ombre sul parquet di Carre, scontando gli alti carichi di lavoro degli ultimi giorni (progressivi: 16-15, 31-27, 50-47; tempi "all'americana" da 12' con azzeramento del punteggio al termine di ciascun quarto).
Oggi, ore 18, si replica al PalaRiese per l'amichevole con il Basket Salzano 03, altra avversaria del campionato di Serie C 2023/2024.
THE TEAM – SALZANO BASKET '03 62-66
Passa agli archivi anche il secondo test consecutivo nel giro di appena due giorni.
Indisponibili capitan Buratto e Pratesi, Riese tiene il campo egregiamente, salvo poi avvertire la stanchezza accumulata la sera precedente durante l'amichevole di Carre.
Il risultato finale premia Salzano, capace di piazzare un parziale di 12-0 nell'ultimo segmento di gioco, dopo che The Team aveva lasciato spazio ai suoi giovani per far rifiatare il quintetto tipo.
Uff. Stampa The Team Riese Pio X