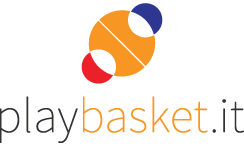 PLAYBASKET TIPS
Manca il logo della tua squadra? Invialo a info@playbasket.it, verrà inserito quanto prima.
Acquistata la guardia Gianpaolo Riccio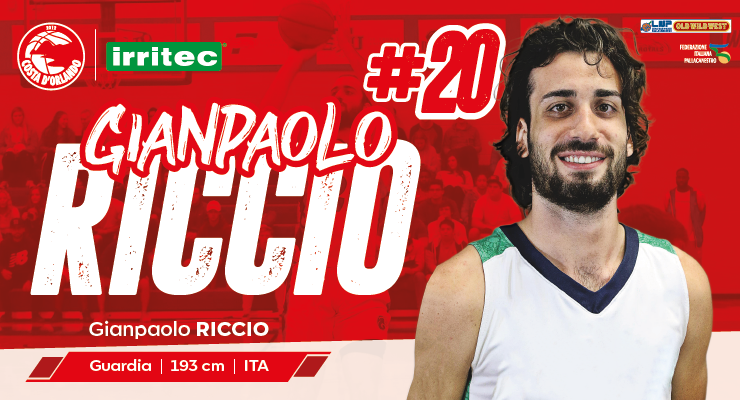 Da Avellino alla Florida per approdare a Capo d'Orlando. La Irritec Costa d'Orlando ufficializza l'acquisto della guardia Gianpaolo Riccio con esperienza quinquennale nel college americano. Riccio, nato ad Avellino, dopo aver frequentato la Lenoir Community College negli States, ha accumulato esperienza in diverse università come la Southeastern Oklahoma State, la Saint Gregory e l'Ave Maria, in Florida, dove si è messo in mostra con la canotta dei Gyrenes, vincendo il torneo "The Sun Conference". La passata stagione, con la casacca dei Gyneres, è stato eletto per due volte "Sun Conference Player of the week". Il tiro da tre punti è la specialità della casa e nella stagione appena conclusa negli Stati Uniti d'America ha realizzato 97 canestri dai 6,75 stabilendo il secondo miglior risultato nella storia dell'Università Ave Maria. Lo scorso 29 novembre ha totalizzato il suo "career high" con 29 punti realizzati contro Keiser chiudendo la stagione con una media di 15,6 punti a partita. Con formazione italiana Gianpaolo Riccio rappresenta un importante colpo di mercato per la Costa d'Orlando grazie alla tenacia ed il duro lavoro di Peppe Condello nel ruolo di Direttore Sportivo. "Un giocatore che può ricoprire più ruoli, ha dichiarato il coach della Costa. Mi è piaciuto come sta in campo perché sa sempre quello che deve fare. E' un giocatore intelligente ed il tiro da tre punti è sicuramente la sua arma migliore. Dai contatti che ho avuto so che è anche un bravo ragazzo che vuole dimostrare quello che vale". Non nasconda il proprio entusiasmo il neo acquisto Gianpaolo Riccio. "Non vedo l'ora di cominciare – ha dichiarato. La scelta della Costa d'Orlando è stata piuttosto semplice perché coach Condello ha mostrato subito una forte volontà di avermi in squadra. Sono molto felice che il mio rientro in Italia dall'esperienza Americana sia in una società così ambiziosa e in una città come Capo d'Orlando così bella e che vive di pallacanestro!" ha concluso il neo acquisto biancorosso.
Francesco Gugliotta – Ufficio Stampa Costa D'Orlando Basket
9 luglio [10:39]
di Redazione PlayBasket
Tu sei qui:
Acquistata la guardia Gianpaolo Riccio