Tu sei qui:
IS Copy Cus Trieste, torna il sorriso: espugnata Riese
C Gold
–
IS Copy Cus Trieste, torna il sorriso: espugnata Riese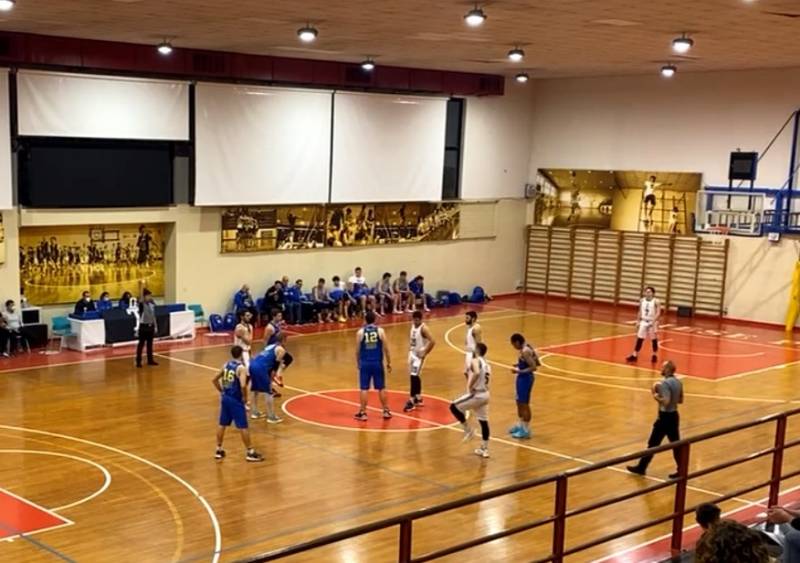 AUTORE: Playbasket Redazione Modifica Elimina
Torna alla vittoria l'IS Copy Cus Trieste e saluta così l'ultima partita dell'anno, nella maniera migliore: il rientro di Gianluca Pozzecco è stato decisamente un toccasana per la formazione universitaria, che è andata ad espugnare il campo del The Team Riese e chiude il 2021 con un quinto posto in classifica.
Una partita che rappresentava uno scontro diretto, perchè Riese aveva due punti in più rispetto a Vidrini e compagni, che si presentavano all'impegno peraltro senza poter contare su Dagnello: l'avvio è faticoso ma comunque equilibrato, con Riese che fin da subito cerca di metterci fisicità in difesa. Il Cus risponde contenendo bene i temuti Volpato e Brigato e, dall'altra parte, si affida alle iniziative di Luca Martinuzzi e Tonut, che siglano canestri utili per il +2 al 10'. Con il passare dei minuti, nel secondo periodo il Cus cala il proprio rendimento in attacco, ma Riese non ne approfitta appieno: Marini e Buratto si prendono responsabilità importanti e trovano canestri utili per la causa mentre gli ospiti, pur non entusiasmando in attacco, rimangono comunque a contatto con gli avversari e vanno al riposo lungo con tre lunghezze da recuperare.
Nella ripresa, Riese inizia ad avere maggior continuità da Brigato e Volpato (alla fine 34 punti in due), ma si trova di fronte un Cus risoluto: i ragazzi del "Poz" non mollano di un centimetro e, con l'entusiasmo dei giovani, si mettono in carreggiata. Federico Gallo (15, 10 rimbalzi e 3 assist) fa valere la sua fisicità in penetrazione e si rende utile a rimbalzo, mentre un gioco da tre punti di Martinuzzi porta il Cus avanti di tre al 30'. Nell'ultimo periodo, poi, Riese cede definitivamente: i padroni di casa esauriscono la benzina e le uscite per falli di Buratto e Marini sono ulteriori colpi duri per il team di Campagnolo. Le realizzazioni di Antonio e Vidrini e la presenza di Macoratti dentro l'area fanno il resto per un Cus che finisce in crescendo, segnando ben 26 punti nell'ultimo quarto: alla fine è +10 per i triestini, che salutano al meglio il 2021 e guardano già alla prima sfida dell'anno nuovo, ovvero il derby con lo Jadran.
Uff. Stampa C.U.S. Trieste
C Gold Maschile Veneto 2021-2022
12A giornata di andata - Girone Unico
The Team Riese-Cus Trieste 69-79
Pal. Com. di Riese Capoluogo - VIA DON GNOCCHI RIESE PIO X (TV)
19 dicembre 2021 18:00
The Team Riese
:
Volpato G. 19, Brigato K. 15, Bizzotto M. 10, De Bortoli A. 7, Buratto S. (K) 7, Marini L. 6, Cusinato M. 4, Campagnolo P. 1, Mabilia A., Civiero N., Lazzarotto P. ne, Rigon M. ne. All.re: Campagnolo.
Cus Trieste
:
Gallo F. 15, Martinuzzi L. 15, Vidrini S. 15, Antonio D. 13, Macoratti G. 12, Tonut S. 9, Bianchini P., Zanini M., Daverda Saccavino D., Gallocchio L., Scoleri P., Viotto A. ne. All.re: Pozzecco.