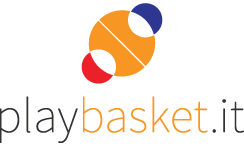 PLAYBASKET TIPS
Playbasket.it fornisce servizi di siti internet aggiornati alle società. Scopri di più a questo link.
Orvieto è campione regionale under 18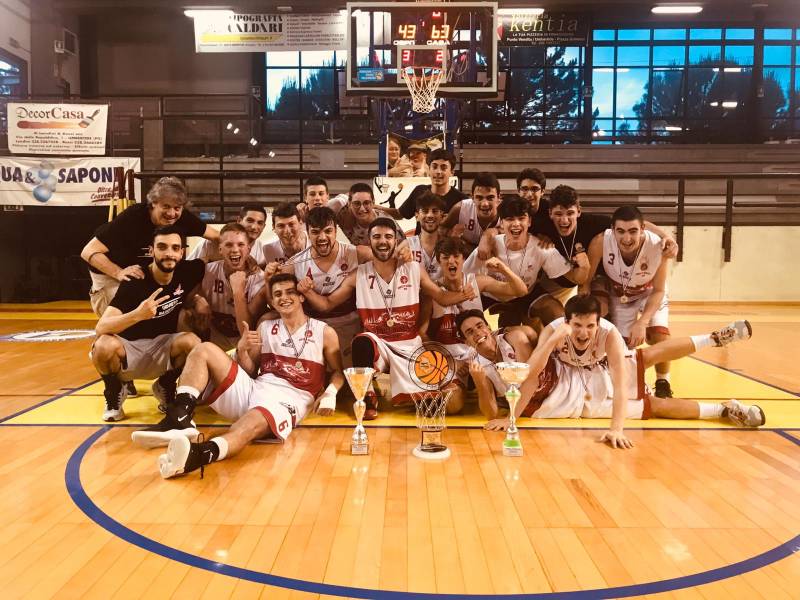 L'Orvieto Basket non si ferma! E si aggiudica anche il Titolo Regionale Under 18. I ragazzi di Coach Francesco Olivieri si impongono sul Fratta per 63-43, in un match in cui i rupestri hanno dato prova di grande carattere comandando dall'inizio alla fine, in un Palamorandi piu caldo che mai. Tanti i tifosi e i genitori accorsi dalla rupe, a cui va un ringraziamento speciale.
SEMIFINALE ORVIETO – PONTE VECCHIO 81-45: in semifinale gli orvietani erano impegnati contro la quarta classificata Ponte Vecchio Basket; l'avvio è stato tutto di marchio biancorosso. In difesa i ragazzi sono stati bravi a chiudere bene gli spazi aiutandosi e collaborando molto bene, e in attacco le altissime percentuali iniziali hanno consentito di scappare subito via nel punteggio in doppia cifra. Decisivo il parziale messo a segno all'inizio del terzo periodo. Il buon lavoro in uscita dal pick and roll, ha consentito ai rupestri di aprire buoni tiri da fuori e dal pitturato che hanno posto di fatto la parola fine al match sugli oltre 25 punti di scarto.
FINALE ORVIETO – FRATTA 63-43: in finale i ragazzi di Olivieri se la sono vista con i padroni di casa del Fratta, che in una combattutissima semifinale avevano avuto la meglio su Terni. All'inizio il match è molto equilibrato; Orvieto trova buone soluzioni dal pick and roll centrale, mentre dall'altra parte il Fratta risponde sfruttando la maggiore fisicità vicino a canestro. Il primo quarto si chiude sul 18 a 13. Il primo strappo significativo Orvieto lo mette a segno nel secondo periodo, concedendo solo 8 puni realizzati agli avversari, mentre in attacco, le percentuali al tiro da fuori assistono i rupestri che tentano la fuga sul 36-21 alla seconda sirena. Proprio come nella semifinale Orvieto mostra tutti i propri attributi in avvio di terzo periodo; i biancorossi stringono ancora di piu le maglie in difesa e non concedono nulla al Fratta, mentre in attacco la buona circolazione contro la difesa a zona permette di trovare soluzione in ritmo ad alta percentuale. Orvieto si aggiudica il parziale per 20-10 mettendo di fatto una seria ipoteca sulla vittoria finale. Nell'ultimo quarto il vantaggio tocca anche il piu 28, margine che consente ai ragazzi di Olivieri di abbassare il ritmo e gestire nel finale. Finisce 63 a 43, con i ragazzi che possono di fatto liberare tutta la propria gioia al termine di una stagione lunga e faticosa, che li ha visti impegnati praticamente per 6 giorni a settimana in 3 campionati. Al terine della manifestazione Lorenzo Mocetti e Alessandro Pigozzi (che si presentava alle finali con una frattura alla mano), sono stati premiati come Top Scorer ed MVP del Torneo, Bravi ragazzi!
Coach Olivieri: "Vedere la gioia dei miei ragazzi a fine partita mi fa capire quanto tenessero a questa finale, e mi riempie di orgoglio. Hanno approcciato queste final four con il giusto atteggiamento, dando prova di grande carattere, sono rimasti uniti per 80 minuti in un ambiente molto caldo, non facile a questa età. Personalmente dedico questo titolo a tutte le persone che ci hanno sostenuto, criticato e seguito per tutto l'hanno. Questa città ha un legame speciale con la palla a spicchi e dobbiamo proteggere e coltivare questa passione"
Un ringraziamento come di consueto al BC Fratta per l'organizzazione, sempre impeccabile.
FORZA ORVIETO!
Uff. Stampa Orvieto Basket
10 giugno [12:22]
di Redazione PlayBasket
Tu sei qui:
Orvieto è campione regionale under 18